ON THE ROAD FOR THE GOOD OF ALL
In 1994, LEKPAS was established in an attempt to improve the European road transport environment. Awareness of the issues supply chain businesses kept facing when relying on carriers provided our founder Jurgis Lekšas a strategic vision of what a transport company should be like to truly count as a reliable transport partner. Following this vision, he led the company for 24 years, successfully establishing a strong positive reputation among LEKPAS' customers, employees, partners, and industry stakeholders. In 2018, he decided to pass the honorable role to his son Julius Lekšas, who has been leading the company forward in solid steps ever since.
strategic locations for your convenience
LEKPAS GROUP corporate family currently consists of 3 strategically located members: LEKPAS UAB (Lithuania), LEKPAS GmbH (Germany), and LEKPAS SP. Z O.O. (Poland).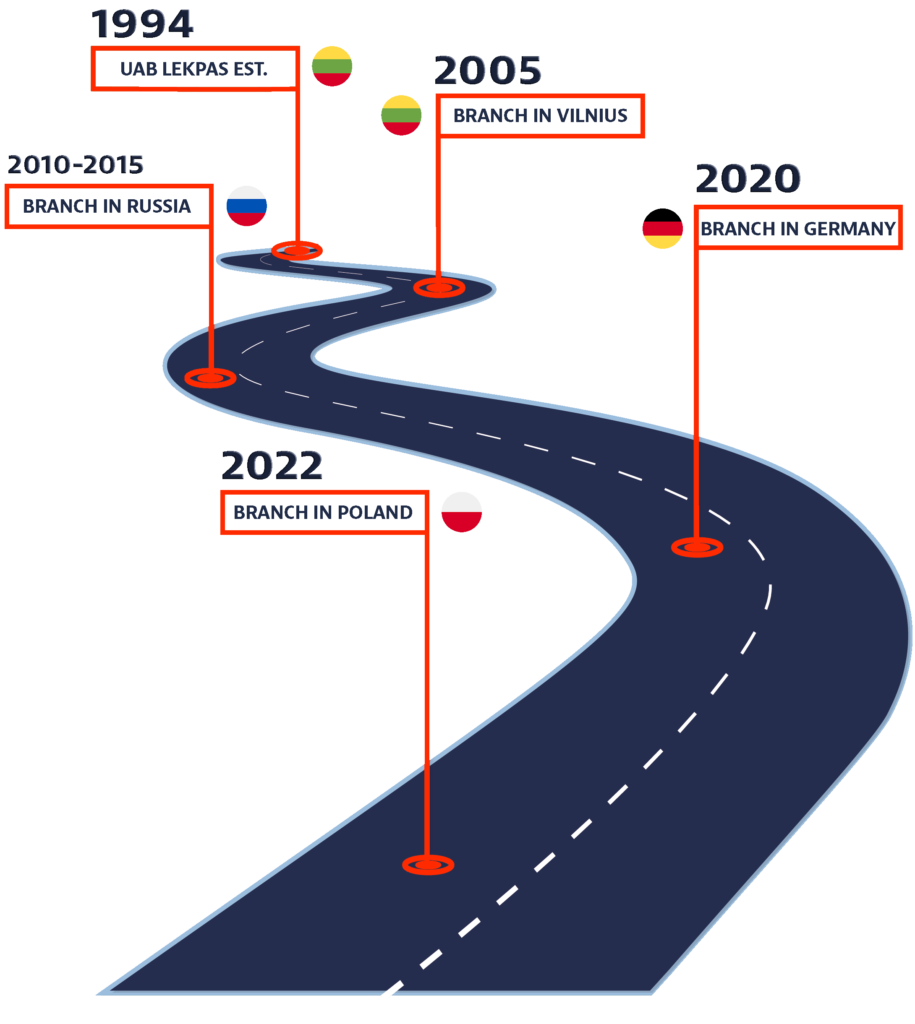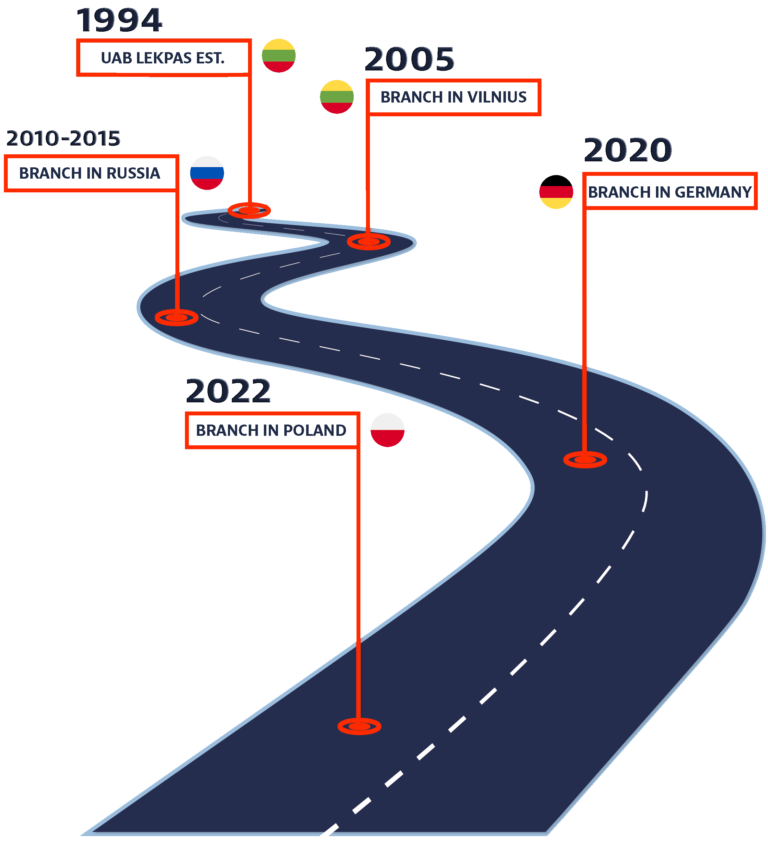 Mission
We provide professional road transport solutions to businesses in Europe and Scandinavia, relying on customer-oriented, value-based, and technology-enabled approach.
Vision
We aim to be among the leading international road transport partners for supply chain businesses in ensuring efficient and secure transportation of their goods.
lekpas - the transport partner you can trust
Our ambition is to drive a high-performance culture putting quality at the heart of LEKPAS, remaining true to our values and purpose: to stand by our words and deliver the best services.
We have developed a comprehensive process – from understanding and defining a project to planning and organizing, right through to execution, tracking, and quality assurance – that guarantees clients that their project is in the hands of a team of professionals that have built a reputation for providing client-focused service timely, accurately, and sustainably.
Our experienced team has consistently delivered the highest caliber in transport logistics and will continue striving for the best.
Julius Lekšas – CEO
road freight services for seamless transport experience
Comprehensive road transport solutions​
follow us on social media


All road freight capabilities.
All European countries.
One transport partner.